Intelligent Bank (Outlets) Solution
The final concept of the Intelligent Bank (Outlets) Solution provided by Huijin Technology is to focus on customers, achieve combination of customers with intelligent equipment, seamlessly integrate banking products and services with customers' life and work, so as to provide overall integrated financial service for customers, bring optimal customer experience and develop broad business space for banks.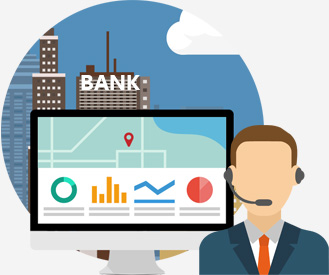 Diverse banking service
Help transformation of bank outlets, provide diverse services and maximize availability of customer resources. Self-service intelligent equipment effectively improves user experience, set free manpower resource at outlets, and make it possible to develop broader business space for banks.


Transformation to Intelligent Bank
By joining and integrating cross-business and cross-cutting services, intelligent bank will guide and meet customers' needs. During improvement of business process, improvement to data analysis capacity and application of new technologies and equipment will make construction of banking more intelligent.